Spring is a wonderful time to visit Voyageurs National Park! Located in northern Minnesota near the Canadian border, the park is known for its pristine lakes, abundant wildlife, and stunning scenery. The activities in Voyageurs National Park are truly out of this world. As the snow melts and the temperatures rise, the park comes to life with a variety of outdoor activities for visitors to enjoy.
The average monthly temperatures in Voyageurs National Park are a high of 51F and a low of 27F in April, 67F high and 40F low in May, and 74F high and 49F low in June.
Here are the best spring activities to do during your stay with us at Voyageurs National Park:
Boating
Fishing
Hiking
Camping
Star Gazing
Boating
Notably, with over 500 miles of shoreline and more than 200 campsites accessible by water, Voyageurs National Park is a boater's paradise. At Arrowhead Lodge, we offer several types of boats to get you on the water. Explore the park's five major lakes: Rainy Lake, Kabetogama Lake, Namakan Lake, Sand Point Lake and Crane Lake. Keep an eye out for bald eagles, loons, and other wildlife along the way.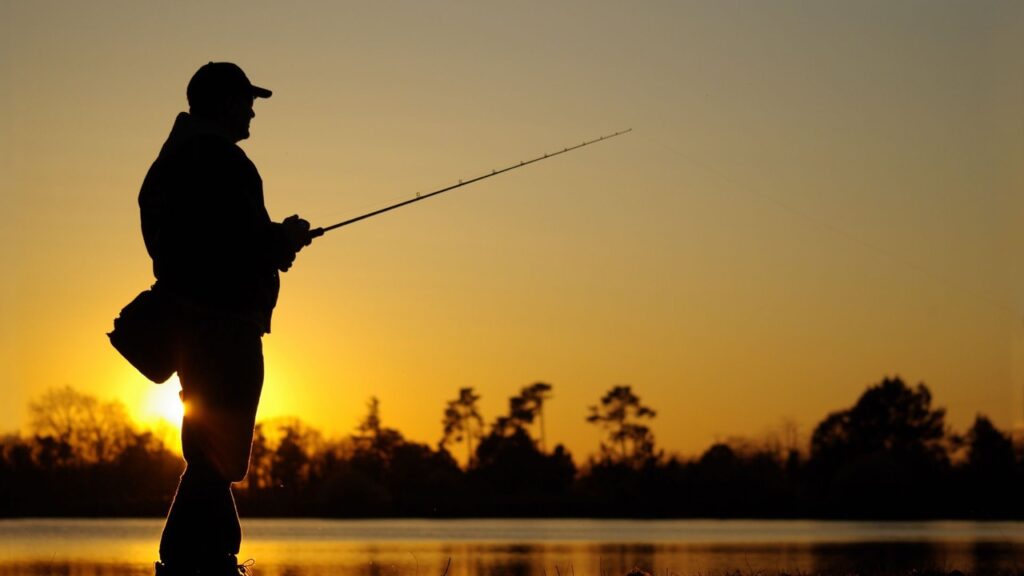 Fishing
In particular, spring is a great time to fish in Voyageurs National Park. The lakes are teeming with walleye, sauger, northern pike, perch, crappie, and smallmouth bass. Come summer, there's even more fish to look out for! Check out the Minnesota Department of Natural Resources Fishing Regulations for the year to learn about slots and limits.
Fishing Resources
Hiking
Additionally, the park has over 27 miles of hiking trails that are open year-round, but springtime is an especially beautiful time to explore them. The trails wind through forests, along lakeshores, and over rocky ridges. The Locator Lake Trail and the Cruiser Lake Trail are two popular hiking routes only accessible by boat.
Markedly, the Blind Ash Bay Trail and the Echo Bay Trail have land access. The Echo Bay Trail is an incredible 2.4 mile loop trail that is great for hiking, running, and walking. Perfect for exploring, it has a beautiful overlook and features moose, deer, and other animals.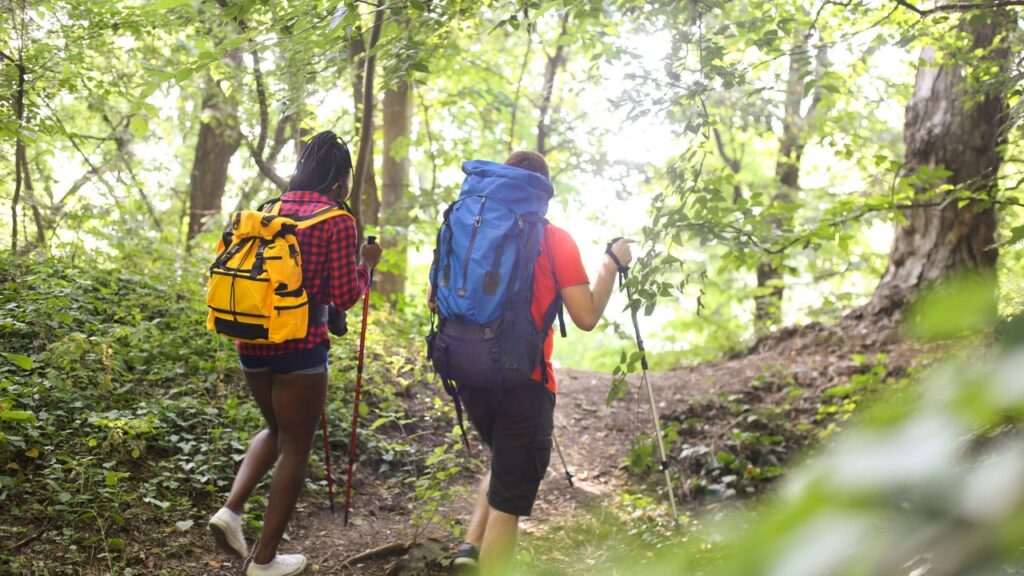 Wildlife Watching
Not to mention, Voyageurs National Park is home to a variety of wildlife, including moose, white-tailed deer, black bears, and timber wolves. Springtime is a great time to spot these animals as they come out of hibernation and begin to forage for food. The park offers guided wildlife viewing tours and programs throughout the year.
Moreover, spring is the perfect time to spot migratory birds in Voyageurs National Park. Keep an eye out for warblers, thrushes, and waterfowl along the park's lakes and wetlands.
Camping
Naturally, spring is a great time to camp in Voyageurs National Park. The park offers over 200 campsites that are accessible by boat, including both rustic and modern sites. The sites are nestled along the park's lakeshores and offer stunning views of the surrounding wilderness.
Woodenfrog State Park is a beautiful first-come, first-serve primitive campground with public water access and day-use area. This campground is a perfect nearby site to experience camping during your stay.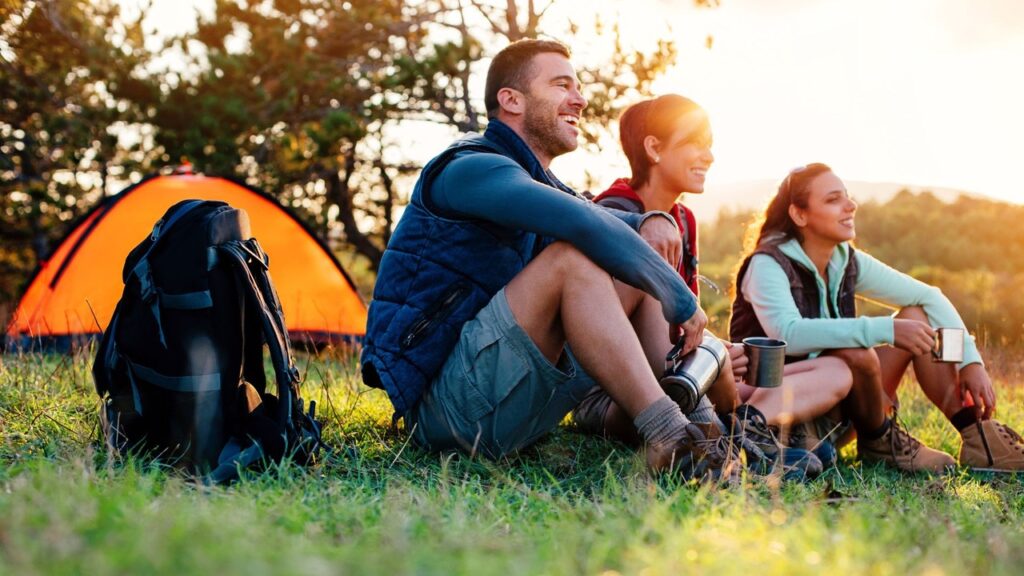 Star Gazing
At Voyageurs National Park in the spring, you may have a chance to see the outstanding and spectacular Northern Lights. Voyageurs has also been certified as an International Dark Sky Park. On clear nights, these displays of the aurora borealis are unique to the location.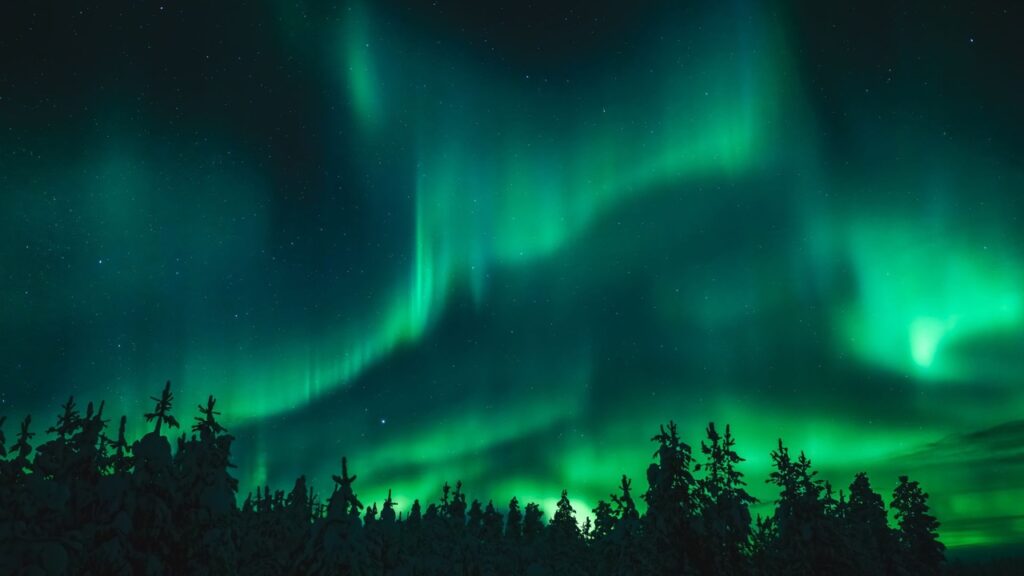 Guided Tours
Voyageurs National Park offers a wide range of guided boat tours and ranger-led programs during the summer and fall, primarily June – September. Programs take place throughout the park, with boat tours departing from the Rainy Lake, Kabetogama Lake, and Ash River Visitor Centers. For more information, stop by a visitor center or visit https://www.nps.gov/voya/planyourvisit/guided-tours.htm.
In conclusion, Voyageurs National Park is a fantastic destination for springtime activities. Whether you're boating, fishing, hiking, birdwatching, wildlife watching, camping, or sightseeing, there's something for everyone to enjoy. So pack your bags and head to northern Minnesota for a springtime adventure in Voyageurs National Park!