This is a favorite cabin for a couple or small group located next to the lake.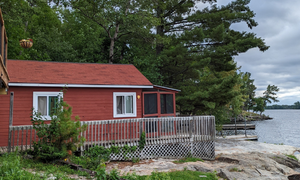 It is an honor to lie your head next to the likes of a more than 300-year-old White Pine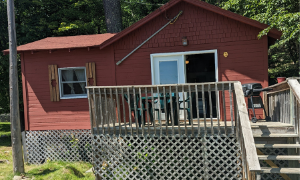 Tucked away between towering pines and set back from the lake, this cabin offers a feeling of seclusion and privacy.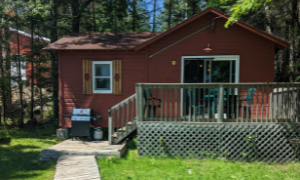 Quaint little cabin on the hill with a fabulous view of the bay and a deck that puts you among the trees.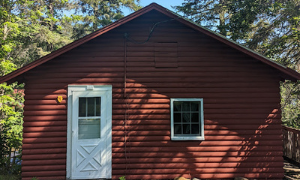 This cabin is a true favorite with panoramic views of the lake and a rustic charm that takes you back to your youth.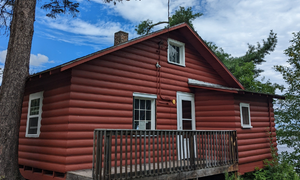 Located up on the hill, this cabin features a stunning view overlooking the lake.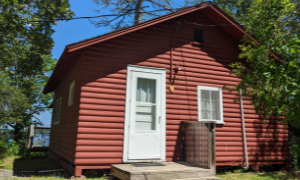 This large group cabin has 4 bedrooms (3 downstairs, 1 upstairs), a large deck, and its own dock!
Perfect for a large family/friend group get-away.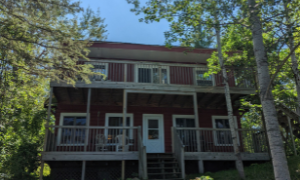 This large group cabin gets you up close and personal with the lake.  Situated among the cattails, it gives you a front row view of the morning sunrise over the lake and a large private deck that puts you steps away from the dock.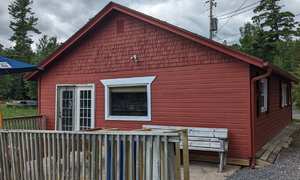 Conveniently located close to the lodge and the docks, it provides easy access to a beer at our bar or minnows in the dock house.