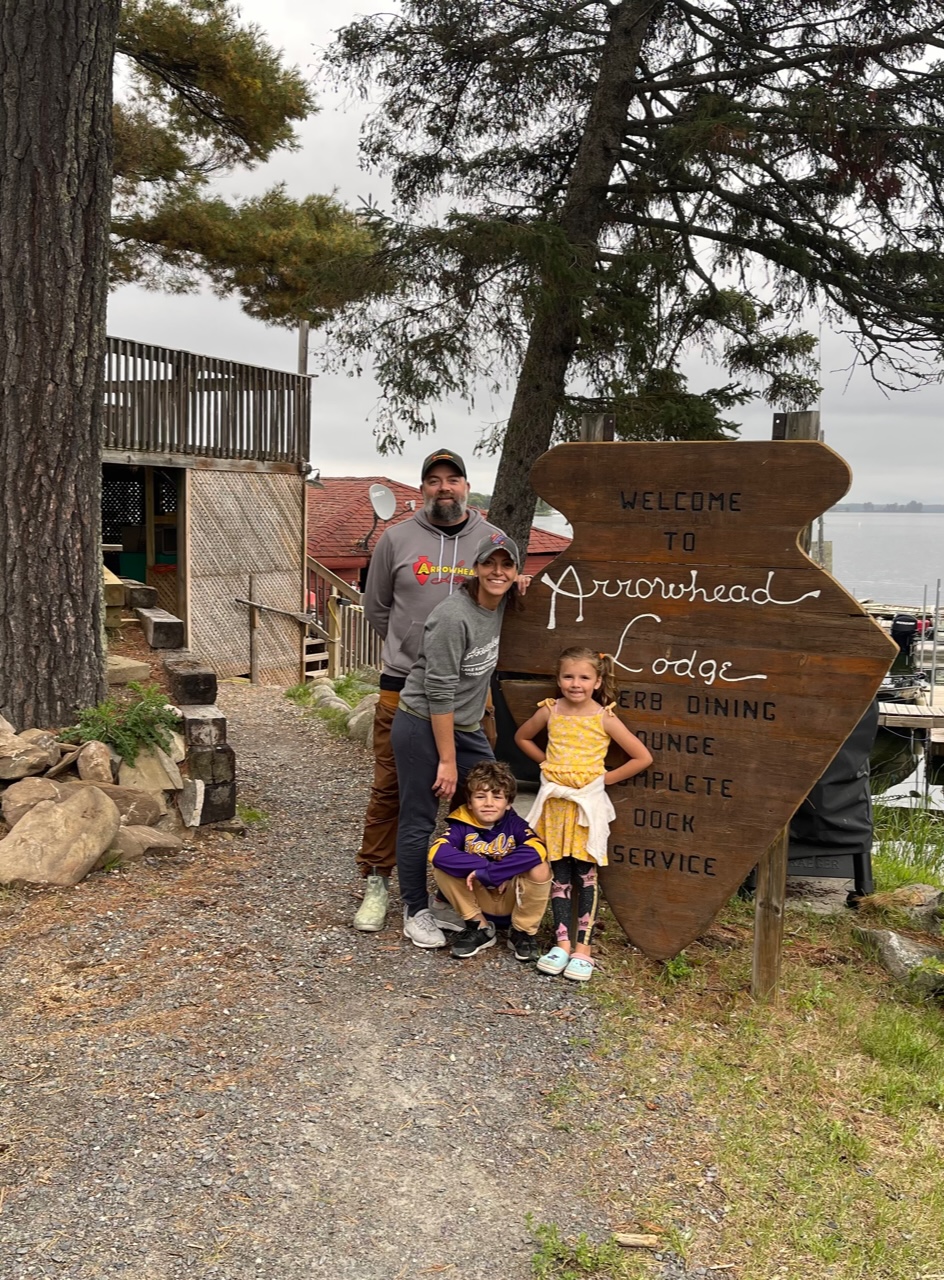 We are your hosts, Mike and Becky Daurio.
We are your hosts, Mike and Becky Daurio. We've had the privilege of owning and running this historic lodge and resort on Lake Kabetogama since 2019.  We've been through COVID, up north fires, and even a 100-year flood and we are holding strong and living the dream! 
We've had this dream since we got married at Woodenfrog Campground next to the lodge nearly 15 years ago.  After a lot of hard work and determination, we focused our efforts and made our dream a reality. Today, you'll find us on the dock, bartending, in the kitchen, and interviewing the next team member.  We are active in the daily activities of the lodge.
The best part of hosting you at Arrowhead is sharing with you our favorite things to do and the most beautiful places the park has to offer. Make sure to ask Mike and our amazing dock staff about the best fishing tools and techniques. Ask Becky and our team about their favorite day hikes or island beaches (the ones they frequented when they were kids)!   Our two kids, Bear and Willow will likely welcome you to the lodge and show you a frog they caught or a take you on a treasure hunt.
We look forward to meeting and hosting you and your family and friends.
Mike and Becky